Overview
Whether you are a commercial property, a school, a sports club, a hotel, or any other institution, you want customers or members to enjoy well-kept grounds and maintained lawns.
Greet spring and summer with professional lawncare and maintenance services in Brampton and the surrounding areas. As a
full-service landscape company
FOREVER GREEN LAWN & LANDSCAPE INC.
offers year-round services for both residential and commercial properties. Our summer maintenance packages ensure your lawn and soil are healthy to enhance the aesthetics of your property.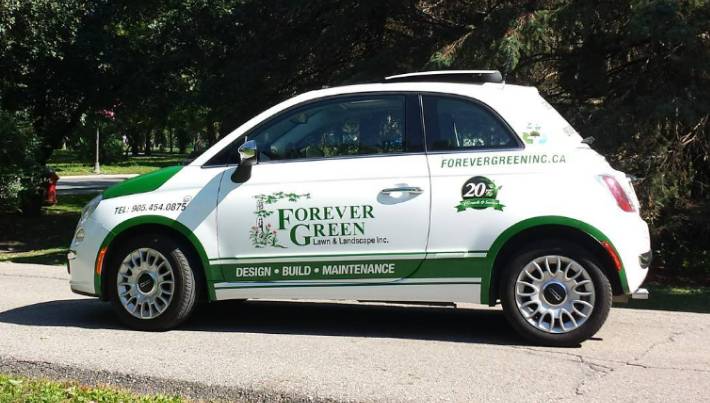 THE IMPORTANCE OF REGULAR

LAWN MAINTENANCE SERVICES
Regular lawn maintenance services in Brampton and the surrounding areas play a crucial role in maintaining the overall aesthetic of both commercial and residential properties. A well-maintained lawn not only creates a refreshing and relaxing atmosphere but also provides a safe space for recreational activities.
Additionally, regular commercial lawncare and maintenance services in Brampton deal with invasive weeds, pests, and insect infestations that can severely impact the value of the properties.
OUR LAWN MAINTENANCE

SERVICES
Commercial lawncare and maintenance services in Brampton can be scheduled based on the condition of the property. These include tractor mowing, sports turf maintenance, hedge cutting, reduction or removal, weed-and-feed, scarification, cutting banks, and pitch renovation.
We also offer lawn pest control, leaf removal, power sweeping for parking lots, line painting, and litter pickup. Maintenance can be done on a weekly, bi-weekly, or monthly basis.
As part of our lawn maintenance services, we also offer the following options:
LAWN ANALYSIS AND CONSULTATION
We offer lawn analysis and consultation services to examine the soil and grass type and to access the lawn for pests. A thorough report will be completed that outlines the maintenance plan. This could include seeding, irrigation, and weed control.
LAWN RENOVATION AND RESTORATION OF IRRIGATION SYSTEM
An irrigation system helps to protect the grass from sun damage as well as improve drainage and avoid water logging. FOREVER GREEN can install an irrigation system on your property to promote healthy grass.
LANDSCAPE DESIGN AND INSTALLATION
With years of expertise and the right equipment, we can redesign the landscape on your property to create a more aesthetically pleasing environment. This can include new sod, garden installations, and tree planting.
HARDSCAPE DESIGN AND INSTALLATION
Our expertise reaches beyond the edge of the grass as we can also design and install hardscape such as concrete, stonework, and retaining walls. With close consultation with the landowner, we can plan according to your budget, available space, and maintenance needs.
Our team of landscape and gardening experts at have the experience, equipment, and technology to provide all the necessary services you need for a healthy lawn.
OUR LAWN CARE PROCESS INCLUDES: 
Grass Cutting
Trimming and Pruning
Fertilizing and Weed Control
Watering
Mulching
Seeding
Flower Planting
And More!
Brampton
Mississauga
Caledon
Georgetown
Toronto
And all areas in-between
Thank you for the fall clean-up and disposal work. Today, the professional landscape workers (Qty.4).
They were very good. They did an excellent job! Thank you!
Landscaping WP has earned an excellent reputation for their integrity and quality of work. I give Landscaping WP's my highest recommendation.
Always a great experience working with Landscaping WP's. Knowledgeable landscaping staff, modern and beautiful, efficient and tidy! Thank you!
TRANSFORM YOUR OUTDOOR SPACE WITH OUR TOP-NOTCH LAWN MAINTENANCE SERVICE